New food frontiers for meat-free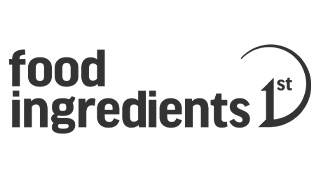 New food frontiers for meat-free: Vegan doner kebabs, Mediterranean flavors & Asian-style grilling

By Benjamin Ferrer
12 Oct 2021 --- The successful entry of the plant-based movement into new territories hinges on producers' ability to align with flavors familiar to local consumers. Speaking to FoodIngredientsFirst, brands behind a diversified swathe of meatless dishes highlight their product concepts currently being cooked up on the show floor of Anuga 2021, held in Cologne, Germany (October 9 to 13).
Even while cities gradually emerge from COVID-19 lockdowns, the desire to travel with taste buds has not loosened its grip on consumption mentality. Expanded vegan offerings hitting the market this year are targeting adventurous consumers with cravings for grilled Middle Eastern meats, Asian satays and the Mediterranean palate.
...........
Grilled plant-based Korean meats
Inspired by Korean cuisine, which is diverse in ingredients and cooking methods, Zikooin Company has developed Unlimeat. Fire-grilled protein is a staple from Korea's and across Asia's tabletop BBQ culture at large.
Unveiled at the show floor of Anuga, the "crispy exterior with a juicy interior" savory product is designed to be customizable for a broad range of flavors for various recipe opportunities.
Meeat Food Tech is exhibiting its plant-based Indian tikka masala.Looking at the upcycling potential of plants and other ingredients that are usually discarded due to damages, the company's R&D team spent years developing and cultivating an alternative meat product using sustainable Korean ingredients including grains, oats and nuts.
The company also patented a technology called protein compression and was approved by the US Food and Drug Administration last year.
The company has been in negotiations with various American groceries and retail stores and will be available in many areas very shortly and will continue to expand throughout the US.
"I want Americans to have a new experience with Asian plant based meat. It's not just a hamburger patty, it's a plant-based diet that you can enjoy with BBQ and Asian cuisine. I want to delight not only vegetarians but also curious gourmets," comments Min Keum Chae, CEO of Zikooin Company.