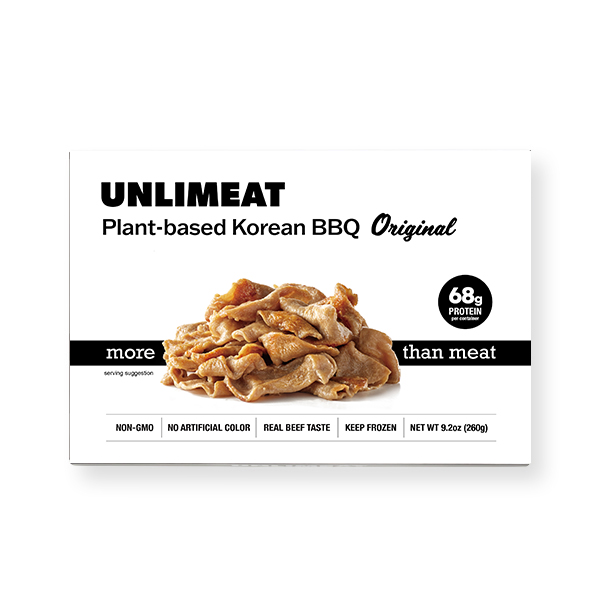 UNLIMEAT Plant-based Korean BBQ
Pricing inquiry (see details)
A thinly sliced plant-based meat created using upcycled produce.
Produce with small imperfections or excess natural byproducts such as pressed soybeans from creating soybean oil and rice bran from milling brown rice are typically destroyed, but through upcycling we give new life to wasted produce.
A meaty flavor that improves when cooked thanks to the Maillard reaction.