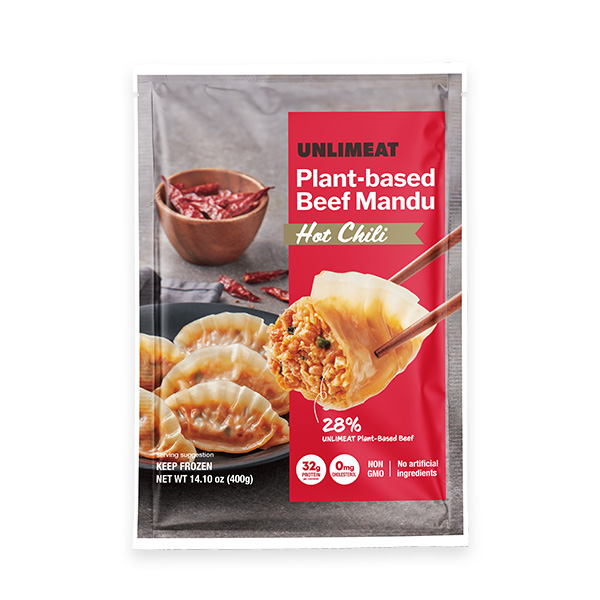 UNLIMEAT Plant-based Beef Mandu Hot Chili
Pricing inquiry (see details)
A third of the filling consists of plant-based meat, giving it a high protein content and a juicy, meaty flavor and texture that's just like regular meat dumplings.
The dumplings' juicy texture comes from plant-based fats, primarily coconut oil, giving them less than half the calories compared to dumplings made from animal fat.
They can be prepared using a pan, steamer, an oven, or even in the microwave - any method works!